These are our amazing board volunteers who make it possible for us to race. Buy them a coffee before the race or a beer afterwards and say thanks!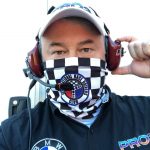 Coley started in started in Sprint Karts in 1983, and races Formula Ford and Pro3.
Brad can't keep all 4 wheels on the ground because he's so fast.
Dick has been racing in Conference since 1978
Fil thinks computers make everything better. He races in the PRO3 #213.
<!—-><!—->
<!—->
<!—->
<!—->
<!—-><!—->
<!—->
<!—->
Race schedule is set for 2024 for IRDC. End of season shortest […]
<!—->
<!—-><!—->
Latest news