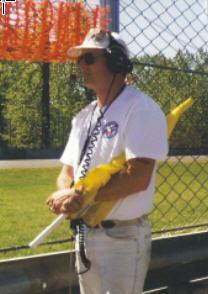 Volunteers make road racing and HPDE happen
Every weekend all over America road course driving events would not happen without . . .VOLUNTEERS.  Without people there to register drivers, tech cars, coordinate pre-grid, flag at turn stations, aid drivers during "incidents" on track, monitor sound, timing and scoring and many more ...there would be no racing or track days!
Why volunteer?
People volunteer with IRDC for many reaasons, including...
First and foremost is the passion for motorsports.  Many of our volunteers are certified motorsport and car nuts!  Some are drivers who can't drive that day or weekend, others are folks who don't drive but love to be around!
The camaraderie of hanging out with other like-minded enthusiasts.
The perks! In addition to getting breakfast, lunch and a barbeque dinner with drinks Saturday night, volunteers are eligible for either:

$25 Amazon Gift cards per full day of volunteering
$75 Entry fee credit for any IRDC driving event and run group
Gas money for volunteers that are coming from outside the regional area (this is on top of the Amazon gift cards or entry fee credit).
How do I get started?
Super easy!  Below are the current areas where we need volunteers.  Email the club leadership at info@irdc-racing.com 
Sound Technician: Monitor a microphone which measures the decibel levels of the cars as they run on-track.  This job keeps track of cars and reports any cars which are close to or exceed the decibel limits for that day and track.  This job is a full day commitment on Saturday and Sunday and approximately 8 hours per day.  (Is paid $150.00 USD per race weekend, all equipment and training is provided.)
Test and Tune Lead: This role is for someone who is an experienced racer and has participated in several test and tune days on track.  This job partners with the hired turn-worker company to ensure we have a schedule for the day, the day operates to that schedule and address any incidents that may come up.
Turn Marshall: This team includes turn workers, pre-grid support, and safety team. These people are on the front line providing advanced notice of incidents, track conditions and other crucial safety information. Each station is in constant contact with race control so you are in the know at all times.  Many of our Turn Marshalls are so experienced that they travel the country and work at IMSA, Pirelli World Challenge, IndyCar and event Formula 1 races!
This position requires a full day commitment as well as the following:
Must be 18 years of age or older
In decent health
Have 20-40 or better vision (as corrected)
Have good hearing (aids ok)
Wear white or light colored clothing (no flag colors) – we suggest wearing layers and bringing either an umbrella or rain coat just in case. We can't always order the weather exactly as we would like it.
Must wear closed toe, closed top shoes. The more comfortable the better, you will be on your feet for most of the day.
Registration Support: Assist in checking driver credentials, process offline payments, make copies and keep drivers in line. This job usually take a 1-2 hour commitment in the morning. (A dry position even on the wettest of race weekends) [Filled]
Drivers Services Support: Make copies, communicate with timing and scoring, assist with trophy display and distribution, etc. This position can be done by multiple people in a weekend. Minimum commitment is 1 hour. (A dry position even on the wettest of race weekends with this position) [Filled]
Where are the races held that I would be Volunteering for? All IRDC driving events happen at Pacific Raceways and the Ridge Motorsports Park.  Please see our calendar for the 2019 season.
For more information or if you just want to chat with someone who can walk you through some typical volunteer positions, please feel free to contact Brad Greco, IRDC VP, or our Race Chair, Karl Seeger at Volunteer Information.
Looking forward to having you join us at the track!